Dr. Keith Bever Jr.
Dentist in Mt. Pleasant, MI
All professionals at Keith Bever Jr., DDS maintain the highest levels of accreditation and pursue ongoing education to stay abreast of the latest trends in the dental field. Read on to learn more about our team's experience and training.
---
Dr. Keith Bever Jr., DDS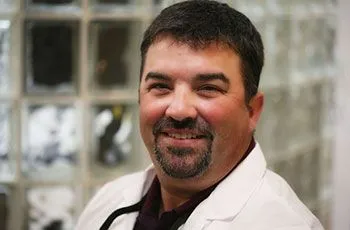 Dr. Keith Bever, Jr. grew up in Alma, Michigan as the son of Dr. Keith Bever, Sr., an orthodontist. After graduating Alma High School, he went on to undergraduate studies at Hope College, then transferring to Carroll College in Helena, Montana. He met his wife, Iduna, in Montana where they were married. They returned to Michigan for dental school at University of Detroit-Mercy School of Dentistry where Dr. Bever was the first third generation graduate behind his maternal grandfather and his father. During dental school, Dr. Bever was very active in student government. He was Class Vice President first year and Class President the last 3 years resulting in him receiving the Delta Dental Student Leadership Award, UDM's Community Service Award, and the Russel Bunting Study Club Award. After graduation, Dr. Bever moved his family back to central Michigan in 2003 to start his private practice. Since then, he has been dedicated to continuing education. When not practicing dentistry, Dr. Bever enjoys being with his family, enjoying Michigan's outdoors, and traveling. Dr. Bever is an active member of the American Dental Association , the Michigan Dental Association , the Academy of General Dentistry , and the Dawson Academy Alumni.
---
Rachel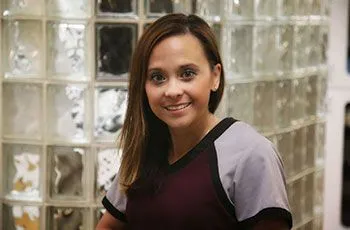 Rachel has been working in the dental field since 2001. She started her career as a Certified Dental Assistant, working in an orthodontic office and eventually decided to go back to school for another degree in dental hygiene. Rachel has been a Registered Dental Hygienist since 2009 and has been working with Dr. Bever Jr. since 2012. She enjoys working with patients and building a foundation for better oral care and health. In her free time, she enjoys spending time with her family; she and her husband have two very active boys that participate in numerous sports and activities that keep them on-the-go. As a family, they enjoy biking, kayaking, camping and traveling.
---
Jodie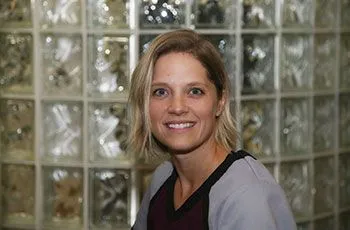 Jodie graduated from the dental hygiene program at Ferris State University in 2005. She started working part-time for a few different offices in the Mecosta County and Isabella County area until she found a full-time position with Dr. Keith Bever, Jr. in 2005. His office was definitely the right fit for her. Jodie is proud to be a member of a dental team that goes above and beyond the standard of care. She finds it very rewarding knowing that she is making a positive difference in the oral health of her patients. When Jodie's not caring for patients, she is busy taking care of her family. She has two boys and a step-daughter who keep her and her husband very busy! Jodie also enjoys working out and running in her spare time.
---
Jamie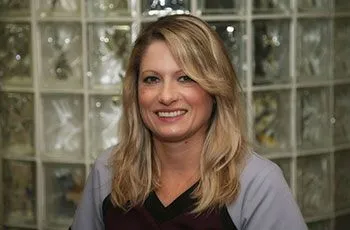 Jamie has been a dental assistant since 1998. She loves being a part of the Dr. Bever Jr. team! Jamie has an orthodontic background and has always appreciated a person's smile as long as she can remember. She has enjoyed her transition into general dentistry working chairside with Dr. Bever Jr. Jamie lives in the Breckenridge area with her husband Justin who farms. They have three children, Brooke, Elijah and Ezra. As a family they enjoy traveling, watching the kids' sporting events, attending church activities, having family movie nights or going to the movie theater, and participating in the Gratiot county fair for youth (4H). Jamie's personal favorite pastimes include, reading non-fiction and biographies of all sorts (especially classic celebrities), working in her flower garden, and catching an exercise class when she gets the chance.
---
Tracie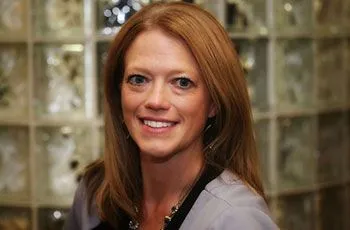 Tracie started as a patient in 2005 and knew that she wanted to have a career with the outstanding team at Dr. Keith Bever Jr. In 2012 she transitioned from a patient to a clinical coordinator with this amazing group of dental enthusiasts. Tracie is here to answer questions or concerns patients may have in order to make each visit as comfortable and pleasant as possible. Her goal is to make each patient feel as much a part of the practice as she did as a patient and to enjoy each visit like a meeting with old friends. Outside of the practice, Tracie loves spending time with her husband Chuck, her daughter, Greenlee, and their two dogs. She also enjoys traveling, fishing, and playing sports.
---
Tracey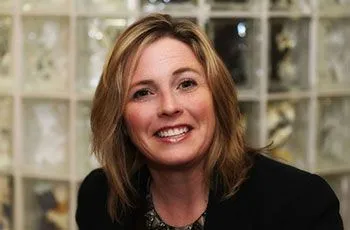 Tracey has been in the dental field since 1997, working in a variety of dental practices in the U.S. before moving back to the Mt. Pleasant area in 2005. At which time, Dr. Bever, Jr. was opening his practice and was searching for a dental receptionist. As luck would have it, Tracey interviewed and was hired the same day. Little did she know, the practice would be opening the following week! Tracey has fulfilled many roles in the practice since 2005. She began as the dental receptionist, moved to the patient care coordinator, then to the account manager and now she serves as the practice manager. Working with people is something Tracey thoroughly enjoys doing. Whether it be her teammates or the patients, she is here for everyone! She is continually trying to find ways to improve the team, practice, and herself. Tracey's goal is to deliver the top-notch service that patients know and trust. In her spare time, she enjoys working on her farm raising sheep, cows, horses, and just about every other critter imaginable. Tracey also enjoys reading, gardening, family time, and showing horses.
---
Julie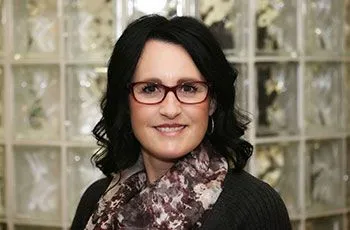 Julie started as a patient in the office of Dr. Keith Bever, Jr. in 2013 and always loved coming in because the dental team was amazing and their laughter filled the practice making every experience enjoyable. After hearing about a position opening up at the office, she decided to make a career change. Julie was ecstatic to join the team as our clinical care coordinator. She loves working with and being a part of the team. Julie is committed to making each visit more enjoyable for patients and offers assistance in any way she can. She loves meeting new people and always looks forward to seeing patients. In Julie's free time, she loves spending time with her husband and two children. As a family, they enjoy going camping, boating, kayaking and traveling to see extended family. Julie also loves reading a good mystery novel!
---